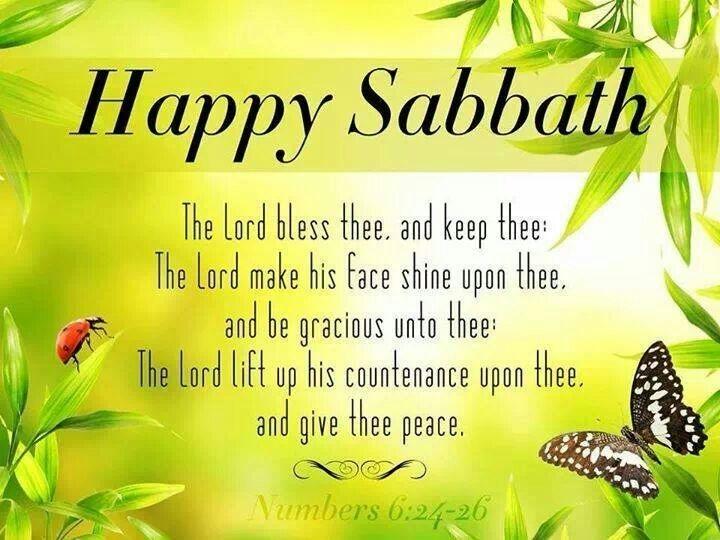 I recently read an article - and viewed a video - concerning the Ghost Cities which are prevalent in China as a result of a cycle of Destruction, Construction and Abandonment.
The situation struck a note with me because it epitomized what will be the coming onslaught to be faced by the World, and foisted on God's People!
The Cities are beautiful BUT lack STAR POWER and STAR STATUS!
The way to "sell" the Properties is to LIE and to provide an ALTERNATE REALITY to get buy-in from those potential buyers who are AWED by Brand White American (expensive) and Brand Black American (cheap) with both available to BE REAL FALSE ACTORS and PROFESSIONAL ANYTHING for a price!
Chinese buyers as bait just don't cut it so they need the foreign component!
Get an American tourist of any stripe, furnish him/her with a script, hold a grand function and let the Buy-in and Buying begin! It works!
The Concept of Image as Real is threefold:
CHINA:
1. Real - as it stands - is not working as we desire to our projected, anticipated profit = Dead R.O.I.
WORLD:
1. What am I getting from serving the Invisible God? = Nothing I can see, feel, touch, taste, hold, display, brag about right this very minute!
CHINA:
2. Insert The Image as Scripted and Choreographed Reality with its Appended Accoutrements + Compensated "Real" Actors = Goal of "Success" Accomplished
WORLD:
2. Get your "god-of-the-moment" to give you great, immediate, visually appealing, braggable gains and glories and you are "It!" and "Hip!" and "Happening!" - and everybody wants what you have, and to be who you are! Winning Formula!
CHINA:
3. End Result: People Purchase Looks Over Substance - no matter the Value ... for the time being ... because, well, it gives the "Appearance" of Good Value to ...!
There will be Time For Regrets ... later!
WORLD:
3. Bow before the Image of Satan which has the Power to cause all, great and small, free and bond, rich or poor to receive the Mark

( of Approval!! )

of the Beast, the name or the number of the name of the Beast be killed if they won't WORSHIP the Image of the Beast. (Revelation 13:17). (Emphasis mine!)
Everybody wants the Crown - nobody wants the Cross! They don't want to do exploits or wait for "Tomorrow Land!"
Note that the Mark is to be received in either the Hand (convenience, to be able to work, i.e., go along to get along - nothing believable in this, just give me what I need to "live!")
OR
the Head

(the "seat" of the Soul wherein is belief i.e., you have made a decision for real; this is important to your spiritual well-being)!
Christians are NOT to trust in, nor depend upon signs and wonders

(appearances)

to bolster their Faith in the Living God!
Christians are NOT to Trust in emotions to make #DecisionsForJesusChrist. God said:
Isaiah 1:18 KJV
Signs, and Wonders, and Emotions, are easily counterfeited, and Satan is a past master at generating these smoke and mirrors showings:
The Hook (your Desire) is Baited!
Your Eye is Filled
Your Hand is Full and then ...
The Switch is Performed and ...
You are Left "Holding" a Lead Bag
Filled with Gold-painted Lead Bricks
Flying in a Lead Balloon Full of Holes
Wearing Lead Boots
With a Wholly Holey Parachute
Christians need to

REMEMBER

that God said that

our bread and water are assured!

We need to stand firm and let "the king" keep his meat, sacrificed to idols!
We must not defile our selves!! Read Daniel 1.
The Word of the Lord is a Strong Tower; the Righteous run to it and are saved! Proverbs 18:10. No MAYBE'S!! DEFINITIVE, STRONG, SURE WORDS OF HOPE!
Read the Word!
Learn the Word!
Live the Word!
Ignore the World!
Embrace Faith in Jesus Christ for Provision and ...
Keep Walking ... FAITHFULLY in FAITH ... toward Zion!
*****
BAIT and SWITCH
Why should I bow to an Image?
Image is not the Real!
Can't you tell the Difference?
Image is only On Stage!
Reality is a Lie -
Everything Pretty Pork Pie In Rainbow Sky!
On Image-god You Can't Rely
Trust him ... and YOU Will SURELY Forever Die!
That Image is not Self-incarnate -
It has an Ungodly Energy Source!
His desire is not Your Welfare!
He is working to get You to lose Your Soul!
Food is made for the Belly!
Faith is made for the Lord!
Stand Firm with the Heavenly Angels!
Give all Glory to The Living God!
Faith in God will Fill Soul and Belly!
Faith in God Brings Blessing and Reward!
Filling up on "Something Without Substance"
Is like feeding rain water to a cord - no reward!
Let me make it plain for You!
God will His Glory claim!
You may play all you want with the Shadows -
Your living will be in vain!
Nine is a six upside down!
Orientation makes the value plain!
Worshiping an Image has No Value
#WorshipingAlmightyGodIsGain!
Ask God to set His Seal upon You!
Ask The Spirit to Comfort and Reign
Within Your Soul to Your Salvation
Let not Satan make Your Living a sham shame!
Worship God!
Wear a Crown!
Sing Glad Song!
Don't TurnAround!
Lot's Wife loved Life
But not enough to give up her Loot
Hence, she choose to look back at what she was losing
And instead lost her loot and her life to boot!
How Foolish!


Let us not be foolish, too!
Choose Real God for Real Value
Get Over Give Up The Ashes!
Take God's True Beauty!
*******



Get God!
Give Up The Crap!
Get Great Gain in Glory!
*******
Do Not
PERMIT
Satan
to
Destroy
Your Faith in God!
He Will
Construct
for You
A Mansion Made of and on Sand!
He Will Then
Abandon
You to
Your Just Fate
of
Eternal Separation from God!
KNOW THE SIGNS!!
COUNTERFEIT REALITY
IS
SATAN'S SPECIALTY!
*******
God - whose Name is Jealous -

Is The Jealous God!


Almighty God Will Not Share
His Worship nor His Glory
with another
"Real" Imaginary God! - Neither Should YOU!

Isaiah 43:9-10 King James Version (KJV)

9 Let all the nations be gathered together, and let the people be assembled: who among them can declare this, and shew us former things? let them bring forth their witnesses, that they may be justified: or let them hear, and say, It is truth.

10 Ye are my witnesses, saith the Lord, and my servant whom I have chosen: that ye may know and believe me, and understand that I am he: before me there was no God formed, neither shall there be after me.
*******
GOD ALMIGHTY, THE REAL GOD, IS REIGNING!
THE REAL GOD IS THE RIGHT GOD!!
THE REAL GOD IS RIGHTEOUS!
and
GOD ALMIGHTY, THE REAL GOD, IS RETURNING
TO REAP THE HARVEST OF WHEAT
and to
GATHER THE GRAPES FOR GRINDING!!
CHOOSE YOUR POSITION:
PLUMP WHEAT PLACED
IN
GOD'S STOREHOUSE
OR
PLUMP WINE GRAPES TO BE DESTROYED!
IT'S A CHOICE THING!
WHAT SAY YOU?