The Doctrine of Transubstantiation
Is a Doctrine from The Pit of Hell
Motivated by That Fallen Cherub
Whose Sole Motivation is How Many Men he can Personally Fell!
The Doctrine is Motivated By Malice!
The Manner of Execution is Hate
For Satan Can't Destroy The King of Heaven
BUT
Goes After Who Jesus Loves
AND
Satan Hates!
Man has Long had a Penchant
For Putting God in a Box
The Box of Fallen Man's Building
A Box with Constantly Changing Locks!
The Doctrine Gives Power To its Adherents!
Power to "Shape" God as They Say
Every Day
Every Week
Every Hour
To Add Sun Ray
Moon Glow
And Hold Him High
So that Believers In God
Could - I
n Idolatry -
Bow
To The Profane
AND
In Blasphemy
Utter Abominable Prayers!
POINT ONE:
Man Cannot Create His Own Jesus!
POINT TWO:
Flour Salt Water and Sometimes Oil
Does Not The Living God Make!
POINT THREE:
Baptizing Idolatry as Christianity
Does

NOT
True Religious Worship and Practice Make!
The Second Commandment
The Original Penned By God's Own Finger
Spoke Clearly:
God Made Himself Very Clear!
AND
He Did Not Add A Proviso
That Says:
"Unless It Is An Edible Wafer
Jesus Died!
He to Heaven was Raised
AND
Is Residing
AND
Is Interceding for Repentant Sinners!
Jesus Christ Conquered Death and Hell
AND
Faith In The Merits of His Spilt Blood
Makes Man No Longer
The Condemned Slave
BUT
Pronouncing A Wafer Legitimately "God"
AND
Chewing On It
Makes Man "The God"
For
"Wafer God"
Is Only a Short Chew
AND
Can't Do A Profitable Thing
For The Likes of Me And You
AND
Genuinely Begs The Question:
This Overt Act of Blasphemy
Fallen Satan -
Beelzebub
Lost His War!
Can't Go Back Home
Through The Door
Where Once He Knew Love!
So ...
In His Evil Thoughts ...
"I Know I Can't Get The Crown
His Worshiping Faithful Throng!
I Will His Name and Image
Abominate!
I'll Tell Man
That Worshiping and Eating Transubstantiated-Jesus
The God of Heaven Will Appreciate
Won't Appreciate My Darling Dark Humor
Until The Real Returning-Jesus
Allots Them Their "Just" Fate!
Satan

IS

The Liar
Who Operates Ever With The Kernel Of "Truth":
1. We are To Worship God - Yes
But Not ... "God In A Cookie"
Which Is No Good
AND
Definitely Of No Practical Use
Save To Render Us
DISOBEDIENT!
2. We are To Remember Jesus Christ's
Personal Selfless Sacrifice For Our Sins
Via The Emblems He Personally Prescribed
BUT
We Are

NOT

To Render The Emblems Themselves As Jesus Christ Personified
For That Would Be Idolatry!
3. We are To Follow Jesus By A Living Faith
BUT
NOT

A Faith Predicated Upon Lifting Up
The Production of Man's Hands - Dough and Crushed Grapes -
AND
Re-imagine and Render Them as
JESUS' REAL FLESH and BLOOD!
Would This Not Cause Adherents To This False Practice to be Cannibals?
God Himself Curses Men To Devolve Into Cannibalism as Punishment For Apostate Practices aka

IDOLATRY

?!
Willful Disobedience (Rebellion) IS As The Sin of Witchcraft which Practice God Almighty Himself Denounces as An Abomination!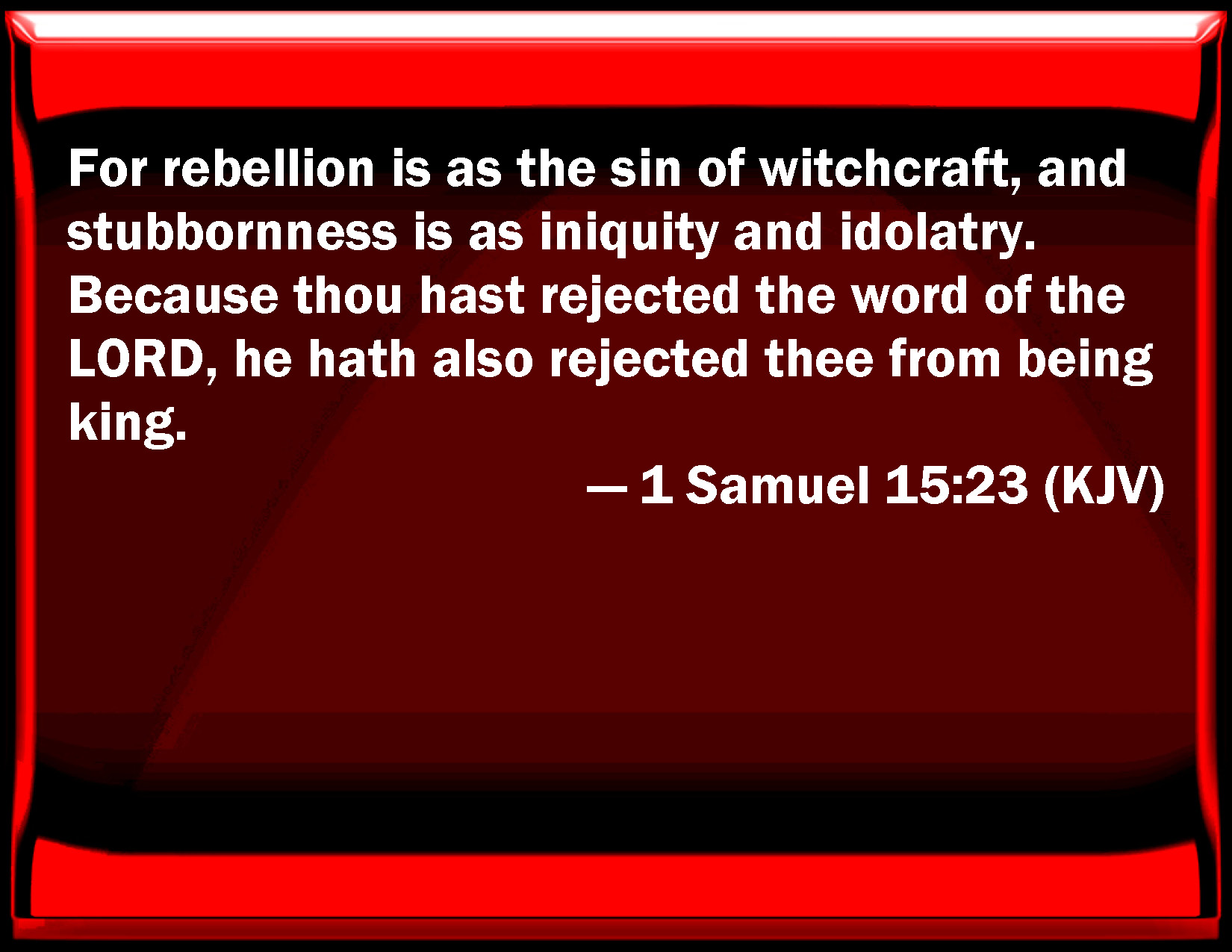 Why, Then, Are The So-Called Christian Churches Now Indulging In This Abomination In The Name Of The God Of Our Only Salvation?
Have The Modern Bibles Been So Corrupted That
Ministers - Formerly in The Light Of God and Operating Under The Faith Of Jesus Christ - are Willing to Destroy Men's Souls in The Name of Ecumenism

INSTEAD

of Humbly, Honestly, Truthfully, Fervently Pointing Men To The God of Their Only True Salvation?
Personally, I have Always Abhorred The Practice of The Learned, Lettered, Carnal-minded, Deceitful-hearted Men and Women Being Handsomely Paid to "Wisely Interpret God" for
Jesus Christ - via The Inspiration of The Holy Spirit to Holy Men - notably said: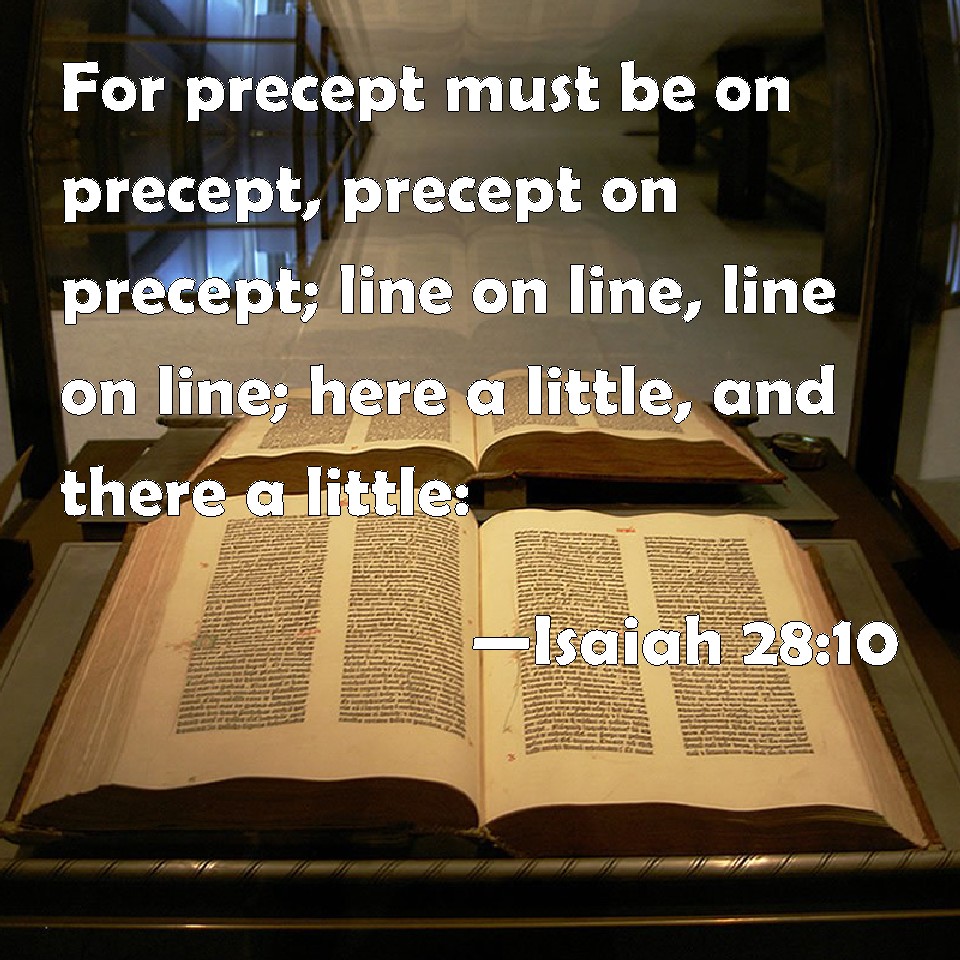 When We Need Help, We Need To

APPLY

To The Holy Spirit, and not to

AGENDA-SKEWED

INTERPRETATIONS
Uplifted by Willful
Blasphemy
's Might!
Payment For Prophecy Is Disaster
We Will Receive What We Desire To Be Told!
When Fallible Men and Women are Motivated by Greed for Power and Position and Access and Reach and Grasp and Hold Straight from Hell, and Lobbed by its Ambassadors for Blight, they Denigrate The Godhead via Jesus Christ, and Dishonor The Holy People!
Thankfully, Jesus Christ said:
Oh, Father, Let Your Latter Rain Fall!
Let The Loud Cry Be Heard!
To Actively Heed The Call, and
Save Us
from
Hell's Harping Herd!