I met Truth!
I met Lie!
One was Old and Decrepit!
One was Pretty and Fly!
I Thought to Myself:
"Old is Outmoded!
Pretty must be Power!"
Sooo ...
I Ditched The Old Broom
AND
I Started Playing with Fire!
"Come On!
That Makes No Sense!
How are YOU Equating Fire and an Old Broom?!
I Will Explain!
I will Tell You
How I was Mushroomed!
The Old Broom - God's Truth
Swept The Cobwebbed Corners Right Clean!
It knew The Corners of This Old House, and
It Keep The Whole
Honest Pure Clean and Serene!
I Lived To The Standard!
I Walked In The Way!
I had No Thoughts of Worry
Not of Sin, and
Definitely not Decay!
I Should Have Been Satisfied!
But ... NO!
The Hip Salesman Came Out
Selling New Better Modern and Real Fresh!
His Banter was Appealing
AND
His Demonstration Delish!
His Recommendations were Abundant!
Glowingly
Spectacular The Prose
AND
Before I Knew What Had Hit Me
I had The Big Liar Ring in My Little Nose!
For a While Things Were Okay!
Not Spectacular!
Not Grand!
Just Comfortable
UNTIL
Small
Deceits
Started
Filling Up My Barn!
I Pushed Them Into Corners
Dark, Dusty - Even Dank
AND
I Walked About All Pious
Yet Smelling ... Like The Goat -
Rank Rank!
At First, The Aroma was Mild!
Then ... The Smell Lifted It's Head!
Then ... The Stench of Self-Deception
Ra

is

ed
His Rotten-to-the-Core
Dead Head!
I Tried - VAINLY - to Ignore The Flies
Until The Vultures Did Descend
And That Is When ... In Desperation
I Called on The Savior of All Men:
I am like a Plump Chicken
For The Buzzards and The Rats!
Even Manure for The Open Field!
Satan is My Very Soul Trying to Steal!
You Called Me -
You Are Blessed!
Your Confession and Repentance
Know That The World Will Not!
The Mark In My Book Against You Is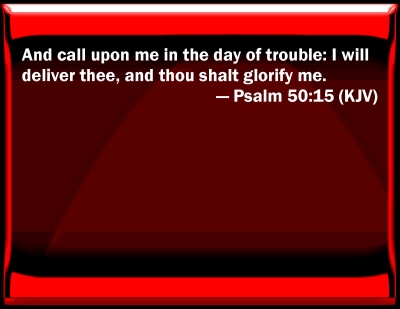 Jesus Offers Eternal Salvation By and By!
Satan Offers Earthly Bounty and Cute Buys!
Jesus Advocates!
Satan Incriminates!
NEVER
SECOND GUESS GOD
NOR
HIS WORD OF TRUTH!!