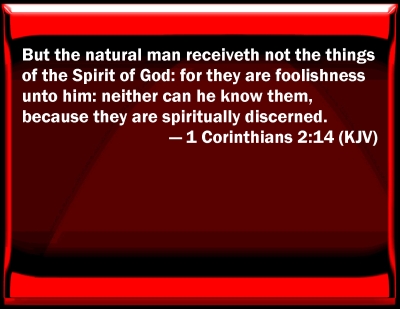 He doesn't believe in The Savior!
He doesn't believe in The Holy God!
He doesn't believe in The Judgment
BUT ...
SURPRISE!
He reverences and honors The Dying God King Fraud!
His life is all about Pleasure!
Acquisition is his favorite Game!
BUT
When he went - at Death's Door - into The Hospital
You wouldn't believe which God he Avidly Claimed?!
"Lord Jesus
Have Mercy upon me!
Lord God Almighty
Please take away this godawful pain
And Save Me!
I know that I denied You up to yesterday
But
Forgive Me, Lord
And Heal Me
And I will change and forever serve You! I Swear!
Truth to tell, Lord
I desperately need You and
I don't care if the people say that I don't have any shame!"
Thus, it is
More Often than Not
With Those who have No Need for
The Best Friend
The Savior
The Redeemer
The Faithful True Shepherd
The Great Physician
The Holy Eternal God
The Rock Of All Ages
Our Peace
AND
Our Blessed Hope
King Jesus!
Thankfully
Our God is Not Man!
Our God calls and helps us while He can!
That Is ...
Until The Measure of Our Cup is Filled
And The Word goes out:
"Leave Him Alone!"
Hosea 4:17
And Satan and His Minions
Take Him Completely in
Destruction's "Comfortable" Hands!
Hosea 5:14; 13:1
My Brothers, and
My Sisters
God

IS NOT

The Man-Made Mock Stick
Passed Around By Small Hands in The Children's Game!
Almighty God

IS

Holy!
Almighty God's Will

IS

Sovereign
AND
He doesn't Willingly Afflict
The Man in Self-made Chains!
To Use an Old Saying
From when I was a Child:
God calls ... Softly
Again and Again!
When You get More Own-way
God Will up His "Game!" :
A Pebble Rattling on Your Glass Window
Followed by A Rock
Then The Brick
Which Bre'k Out The Whole Window
And You Done Drop With The Shock!
Better To Answer The Small Voice
Even The Pebble on The Glass
Even The Rock that Bre'k The Pane of Glass
Than That Brick that Bre'k Out The Whole Window
And Mash Up Your Old Flask!
Stop Following The Multitude
Doing Evil, and
Spinning on The Stolen Dime!
Pull Yourself Together
OR
Your Old Friends
Will be Hearing You
Cry, Holler and Whine!
God

IS

Not A Convenience!
God Has Feelings, Too, and
Feelings For Me and For You!
Difference Is
God's Feelings Are Holy
Eternal
Compassionate, and
Forgiving
OR
We
Would have Long Been Removed
From Breathing Human View!
The Eternal God - His Maker
False Conversions Can't Last!
Will Return Upon Our Heads
Because Of Our Own Words!
Almighty God
ALWAYS
Keeps His Holy Word:
The Wages Of Sin IS Death!