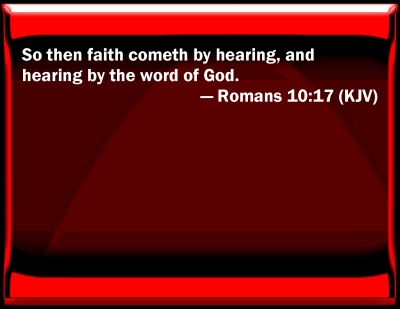 Dear Pastor,
I Do Not Know Your Name!
Dear Pastor,
Your Christianity To Me Is Quite Strange!
Dear Pastor,
The Bible Is Not The Book Arcane
AND
Your Preaching Is Foolishness Writ Large!
Can You For Deceived Souls
Before God
Take The Eternal Blame
AND
The Eternal Shame?
Are You Of Heaven - As You Say - Really In Charge?
Philosophy Is Opinion Quite Grand!
Putting God Into It
Doesn't Change It From The Opinion Of Man!
Putting It In Church
Doesn't Bless It By God's Holy Hand
AND
Reviewing It In The Media Doesn't Give It Steady Legs
Upon Which To Grand Stand!
Jesus Saves!
Any Man Can That Understand!
Jesus Saves Man From Sin
Is Knowledge
That Blesses
So
Don't Hide It From Me
Saying That That Knowledge Is Too High For Me
AND
That It With My Pea-Brain Brain Messes!
Tell God's Truth!
My Brain Is The Same Size As Everybody's
So Don't Sell Me Down The River
Just Because Satan's Filthy Lucre's Wild
And Running
Fast Fit And Loose
To You Thou Fatted Goose!
You Have No Use For Heaven
AND
You Don't Want Me To Get In
So
Tell Me What I Did To You
AND
Why I Am Responsible For Your Sinning?
The Code Of The Living God
Requires My Coming Clean Before Him
Telling The Truth Of My Wicked Past
No Excuses Trivial Making!
God Requires Confession
AND
Repentance
For Our Not Walking In His Right Way
AND
Your Making The Living God A Liar
Is Not Going To Make God's Truth
Go Away
Or Keep You Out Of Hell's Unquenchable Fire!
Almighty God Keeps Eternal Records
That You Can't On Your Computer Try To Delete!
You Can't Pay One Of God's Angel's To Change Them
Just Because
You Think That Almighty God Easily Tires and Sleeps!
The Book Of Life Bears The Names
Of All
Who Accept Jesus' Sacrifice
Confessed Their Sins
Repented
AND
Received Forgiveness
From The Father For Them
BUT
The Book Of Remembrance Bears Record
Of All The Sins Of Men
Unforsaken
Unforgiven!
Dear Pastor,
I Know You!
Dear Pastor,
I Know Your Name
For
You Are Activated By Profit
AND
You Have No Shame!
The Profit You Covet
At The Cost Of Men's Souls
Will
- If You Don't Repent Of Your Gross Deceptions -
See You Dancing
With Your Dying god Satan
Amongst The Burning Hot Coals!
P.S.:
Fire-Proof Suits Don't Work In God's Fire Lake
AND
Satan Who Deceives
You
Cannot A Drop Of Water
Give You
The Burning For To Slake
Sooo ...
Please Take A Page
From The Humble Christians' Ways To Please God Book!
Humble Christians
Who Know They Have Sinned!
Humble Christians
Know They Need God
AND
They Tell God You're Sorry
For The Holy Way Having At Times Forsaken!
God's Plain Code For Living Life
AND
For Gaining Eternal Life
Is In The Preserved King James Bible
AND
Not In The Bible Written Suitable
For Your Benighted Penchant
For Living
The Suite Sweet Life!
Almighty God Is The Eternal God
AND
He Has No Need
To Constantly Have
Carnal-minded Men
Rewrite His Holy Word
To Make It
Politically Correct
AND
Licentiously Current!