Heaven Awaits
Faith First
In Jesus' Name, AMEN


Praying People For Earnest, Unceasing, Beseeching, Petitioning, Sincere Pray To The Throne Of Grace For The Desires Of The Heart In Accordance With The Sovereign Will Of Almighty God!
QUALIFICATIONS :
Willingness To Believe Trust God At His Word

Willingness To Let The Holy Spirit Inspire Your Prayers And Thereby Groan Unto The Lord In Your Behalf And Those On Your Prayer List

Willingness To Pray Like The Psalmist King David

Willingness To Confess Your Own Sin And The Sin Of Your Nation Like Daniel The Prophet

Willingness To Trust God To Provide Deliverance Like Shadrach, Meshach and Abednego.

Willingness To Wrestle With God And Yet Live, Just Like Jacob Also Called Israel.

Willingness To Believe That God Can Use You As He Did The Prophet Elijah, And At The End, Take You To Heaven.
UP-FRONT COMPENSATION PACKAGE:
The Gospel Word Of Truth

Free Grace

Undying Love

Salvation At Confession Of Sin And Repentance

Justification By The Redeemer

Battle Shield Of Faith

Faith For The Day

Comfort Of The Holy Spirit

Acceptance Into The Family Of God

Strength For Your Journey

Courage For Traveling On The Way To God's Eternal Kingdom

Protection By Magnificent Guardian Angels

Peace In The Vale Of Tears

A Song In Your Heart

Rest Of The Saints Each Night

Joy In The Morning,

... And A Whole, Whole, Lot More!
DEFERRED COMPENSATION PACKAGE:
** Non-Negotiable**
Unbelievably Grandly Gloriously Eternal Life

Flight Suit

Wings

Incorruptible Immortal Body

Universe University Full-Ride Scholarship

Full Access To The River Of Life

Full Access To Tree Of Life Bearing 12 Types Of Fruit Monthly

Face To Face Interaction With Jesus Christ The Savior
DISCLOSURE!!
UNPLEASANT ASPECTS OF THE JOB:
Branded As Enemy Of The State And Troubler Of The People In Your Land

Despised By The Sinful, Wilful, Wicked And Wild

Favorite Target For The Wiles Of The Devil

Favored Recipient Of The Fiery Darts Of The Wicked

Solitary Pursuit More Often Than Not
EDUCATION REQUIRED
Life And Learning Passes In:
Love

Hope

Trust

Faith

Belief

Counting Blessings

Obedience With An

"Unto Death"

Rider

Walking By Faith

Trusting Not In Eyesight

Get Thee Behind Me Satan, And

Not I But Christ
Everything Else Needed For Successful Performance In The Position Will Be Provided Via On The Job Training (OJT).
DISQUALIFYING TRAITS FOR THE POSITION:
Wishful Thinking

Self-Reliance

Self-Absorption

Selfishness

Unbelief

Double-Mindedness

Unwillingness To Yield To The Holy Spirit
SPECIAL PERKS:
Eternal Jewels Earned For Successful Recruitment Of Other Praying People Successfully Enduring Strife And Conflict Unto The Coming Of The Kingdom Of Light

Robe Of Christ Righteousness

Victorious Life In Christ Now
APPLICATION DEADLINE:
NOW Is The Acceptable Time!
REFERENCES REQUIRED :
A Call From The Spirit Of The Gentle Shepherd
AND
A Cry From The Soul Sick Of Sin
SPECIAL INSTRUCTIONS:
Please Place Your Completed Application Into The Box Provided AND Clearly Marked:
Out Of Darkness -
Into Light!
God's Love
Exposed -
Not Concealed!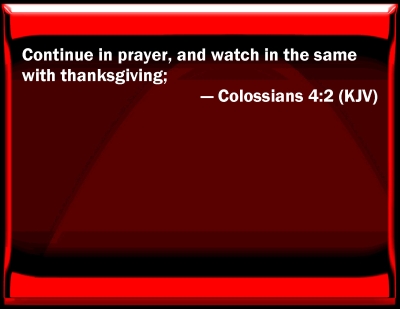 The Applicant's Mortal Life!