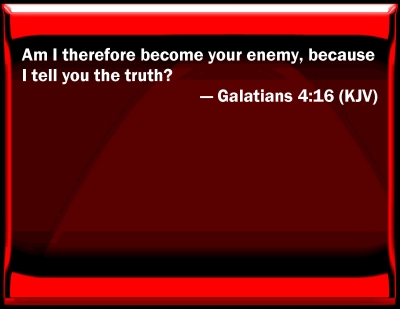 God
Came Down
To
Our Level
So That Now We Must
GO
UP
To His
For
We Cannot Change The Word Of The Gospel
To Suit The Nature Of Our Personal Business!
God's Word Is The Transcript Of His Character!
God Cannot Change
AND
Believing The Word
Of The Devil
Is
Going To Leave Such

"Believers"
In The Flames of Hell!
Hell's Flames
They Are Unquenchable
Meaning No One Can Put Them Out
Meaning That Who Therein Enters
Will Burn
Until They Are Consumed
AND
The Flame Of Itself Goes Out!
Let Those Who Preach The Gospel
Go Out
AND
Speak God's Truth
Removing Neither Dot Nor Tittle
BUT
Saying Exactly
What Came Forth From The Holy God's Mouth!
Christians Have A Cute Expression
"From Your Lips To God's Ear!"
In Relation To Pray
So
How About We Return The Favor
AND
Let What Comes Out Of God's Mouth
Fill Our Hearts As Our Ears
AND
Proceed To Bless Others
As We God's Praises
Sweetly Sing And Substantially Shout!
By God's Great grace
I Trust In The Word Of The Lord
AND
I Have Laid My Burdens Down!
When I Rest
My Rest Is Sweet
AND
When I Sleep
I Sleep For A Song
For
I - As A Folded Sheep -
Am Protected
By The Shepherd Who Keeps
BUT
Who Does Not Ever
Get Tired Or Fall Asleep!
Let Us Trust The Word Of The Lord
In All Spheres Of Activity!
To Him Who Would Destroy Us
Or Cause Us To Knock About!
To Treat Our Every Condition
Will Ensure That It Stays Away Forever!