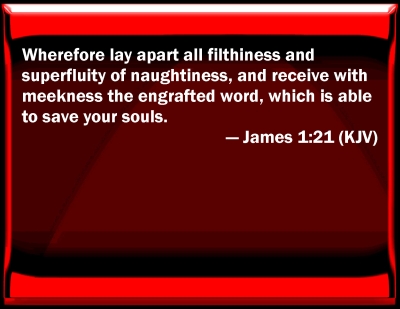 They Hated The Message
AND
They Hated The Messenger
AND
They Hated The Record Book
For
They Loved Living By Lies!
The Messages Disturbed Their Peace
FOR
The Messenger Dashed Their False Hopes
AND
The Book Bore Record Against Them
AND
For This Right Reason
Got From Them No

"Up-Votes!"
These Were The Church Doctors
The Personages Who Wielded
The Devil's Dope
As Life-saving Hope-Rope!
These Are Our Modern Sellers Of
Religious Memorabilia
Who Regularly The Good Book
- With Malice -
Daily Misquote!
These Are They
Who
Have Great Privilege
AND
Who
Lacking No Want
Bring Unto The People
Greed-For-Gain The Disease
Because They Envy The Lives
These Leaders Brazenly Flaunt!
These Are They
Who
Just Because It Is Something
Controversial To Do
Bring To The Seeking People
Discontent At God's Way As Fashion
Just Because ...
That Is How The Devil Plays
Every Day!
Let's Take A Short Journey ...
Turn Your Eyes To Old Jerusalem!
Look At The Teachers Of The Law
Those Self-Righteous Pharisees!
Look At The Unending Stream Of Rituals Set
For A Longing-For-Truth People
AND
Designed
To Make The People
Disbelieve God
AND
Trust Men For Favor
BY
Ever Always Dragging
Begging
AND
Living Below Par!
Jesus Christ Called
These Wretched Teachers
Servants!
Servants To Sin!
Jesus Christ Called Them
Children Of Their Father The Devil
AND
Charged
That They Knew Not The Father God
Who
- To Them For Love Unto Salvation -
Had Sacrificially Sent Him!
Jesus Christ Had Plainly Stated That
He Could Free Them
BUT
With Hardness Of Heart
AND
Terminal Love Of Living
In High-Life Parks
These Elevated Ones
Rejected Their Savior
AND SO ...
Ultimately Perished
In The Self-Imposed Dark!
Man Is Not Punished
For What He Does Not Know
Has No Way To Know!
In Times Of Our Ignorance God Winks!
BUT
God's Rod Of Correction Is Laid Out For Those
Who Believe
God Is Their Good Golf Buddy
Whom They Regularly Cheat On The Links!
God Is Not Blind!
God Wears No Fashion Glasses!
AND
God Has No Favorite Children
Because Of Station On The Earth
AND
All Who Lead Astray God's People
In Word And By Action
Will
At The Last
Be Amongst
The Cast Out Of The Earth
Those Of The Rebel Faction!
You Who Are God's People
You Who Know And Love God's Name
You Who Choose To Believe In God's Eternal Word
P L E A S E
Cherish The Eternal Word Of Your Father In Heaven
A N D
Be A Guided Sheep
A N D
Forget Following The Wilful Wicked In The World!
***********
Truth IS Settled In Heaven!
Truth Frees Men From Sinning On The Earth!