Think About This ...
Judas Knew That Jesus Christ
Aka Really, Evilly, Stupid
Judas Thought To ...
Get This ...
"Short-Circuit The Purposes Of
The Pretender To The Throne
Has All The Power-Hungry Brokers
WHAT THE ETERNAL GOD SAID
CANNOT EVER BE ACCOMPLISHED!
The Scripture Of Truth Says: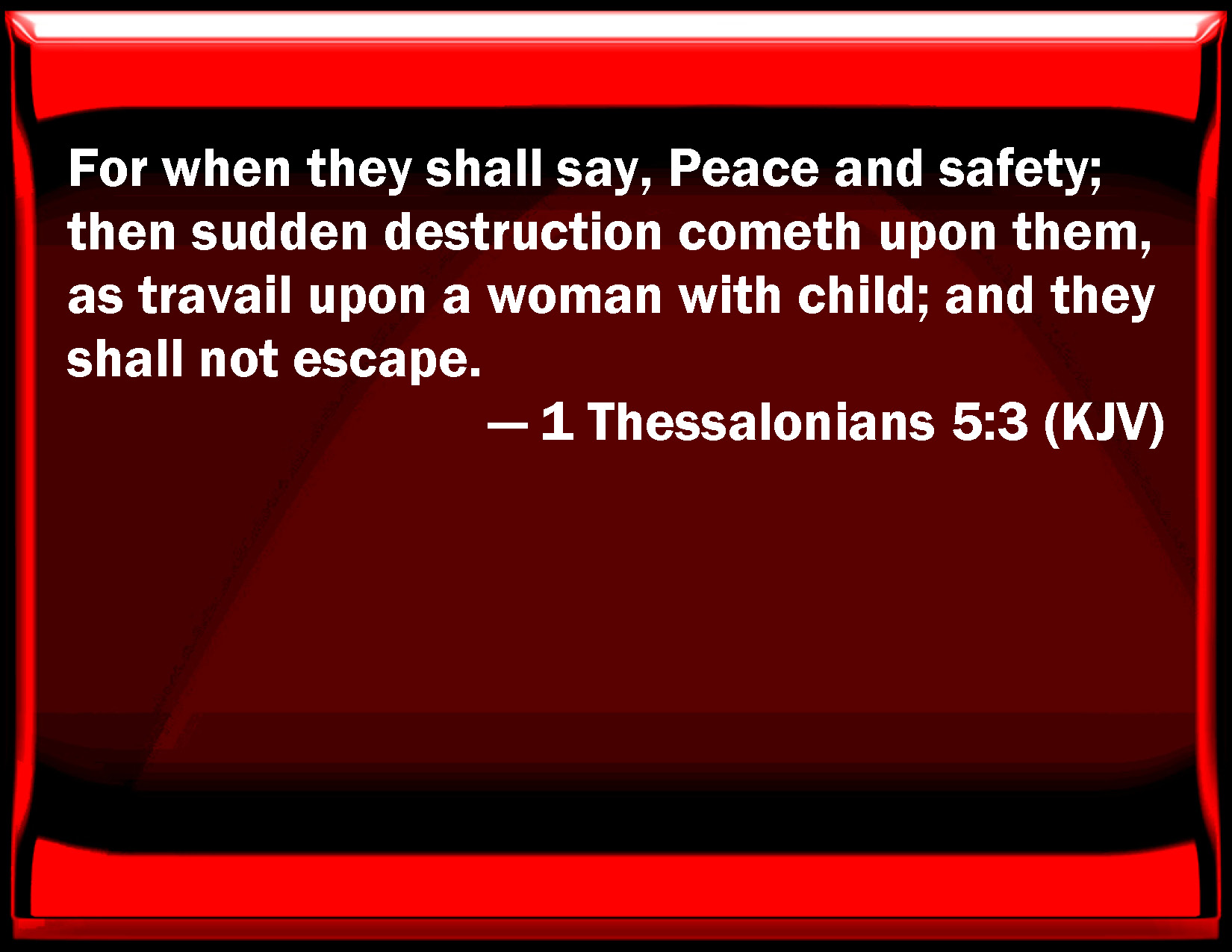 Who Are

YOU

Going To Believe?!
The Creator God Of The Universe
For The Devil's 30 Pieces Of Silver
Are Willing To Herd Mankind
So That The Munitions Of The Minions
As If They Were At A Crap Shoot
So That They Can Get All The Loot?
There Will Be A People Prepared To Meet Christ!

There Will Be No Peace On Earth Outside Of Christ!

There Is No Help In Man

Nor In His Chariots

Nor In His Horses

Aka His Death-Dealing Munitions!

Jesus Christ Will Save The Believing To The Uttermost!
That Passes Understanding
Jesus Christ The Righteous
Money Will Testify Against Those
Who Have It For Their God!
The Governments Are Looking To Man
Who Believes That He Is God
Thank God For That Relief!
What, Then, Is The Point ...?
For Salvation Of The Soul
Not Men Who Gamble With The Devil
Use Men's Unbuyable Souls!
The White-Washed Tombs Say
Martin Luther's Protest Is Over
Must Return To The Mother!
The Shepherd Of Men's Souls
To Jesus Christ ... Draw Near!
That You Give Your Allegiance!
You Will For Your Own Sin
Hidden Behind Bullet-Proof Glass