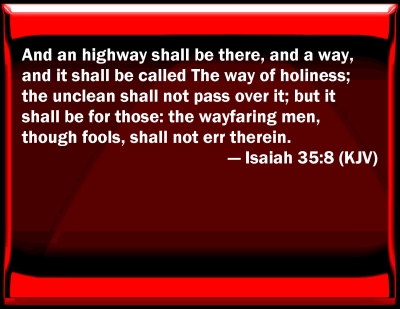 Your Word Is Blessed Seed!
You Won't At Me Turn Away
With A Dread Denying
Frown!
That You Are Blessed To Own!
Will Be Redeemed By The Conquering Christ
To Stand For Gospel Truth
Filled With Holy Spirit Insight
So That I May Walk In Your Eternal Light!
Grant Me The Grace For Today
Today's Measure Of Faith, Too!
Grant Me Wisdom And Understanding
The Peace That Passes Understanding, True!
Bless Me With Salved Eyesight
Made Special For Me By You
And Grant Me The Courage I Need
To Go On My Errands For You!
Let Me Be To You A Servant True!
Let Me Honor Your Holy Name
As I Live And Speak Joyously Of You!
But I Seek To Do Your Bidding, Lord
I Walk The King's Highway
In The Blessed Name Of Jesus Christ
Who For Me Died On That Cruel Cross!