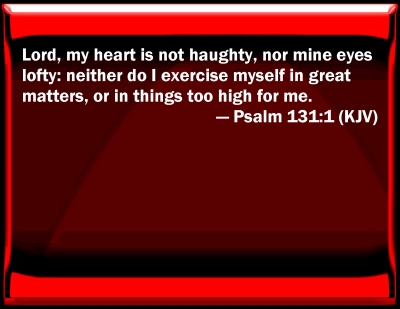 To Receive The Commendation
The Saints' Commander In Chief!
Could Have Eternal Peace And Relief!
My Thoughts Took To Walking A Different Way
That Made The Godhead Decide
Before
Man Even Had A Mind
That Jesus Christ Would Die
Before They Had Even Sinned
To The Bosom Of The Divine King?!
Outside Of My Operating Brief
Outside Of My Understanding
Totally Inside Of Jesus' Faith
The Answer Is God's To Give In His Time
I Don't Understand Anything
About Christ's Devoted-To-Me Dying Love!
I Tell Of Worries And Woes!
I Tell Of My Hope For Salvation!
I Give Utterance To Pleasures Of Delight
I Had Even Given A Faint Thought Sunlight!
I Love The God-Man Jesus!
I Am Striving
To Walk In His Way!
From Things That Terrorize The Night!
I Can't Get Victory Over Sin
I Can't Utter A Single Earnest Faithful Prayer
The Holy Spirit Leading The Way To The Light!
There Is Nothing That I Can Do
That I Can Do Without My Lord
With The Wily Wicked Fraud
That Full Disclosure Is Mine
No One Can Make The Decision For Me
Answering The Sounding Salvation Call!
To Have That Face-To-Face
Personal Interview With Him!
That ... Is My Soul's Goal!
What Is YOUR Soul's Desire?
What Is Your Soul's Goal?