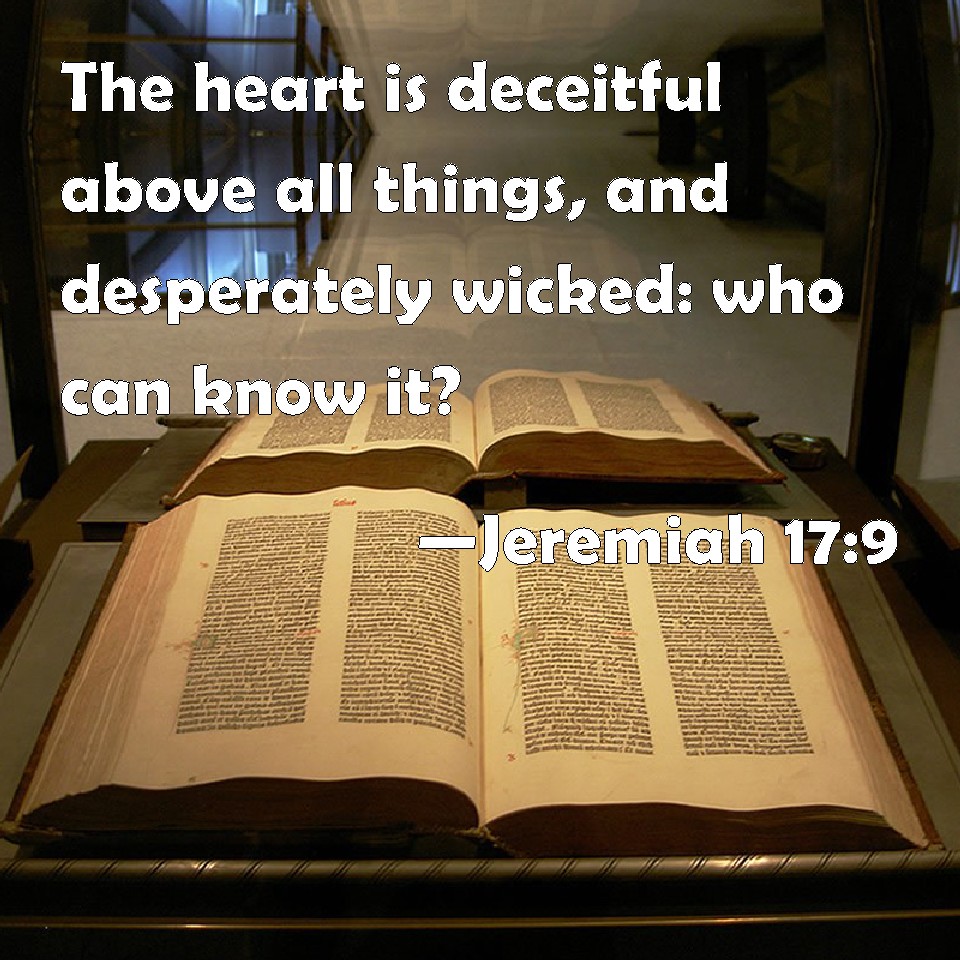 Today I talked with Deceitful Heart!
We laughed!
We joked! -
I was enamored
But then I thought of what
Jesus Wrote
And I Stepped Back
And Listened to Head Brother!
Head Brother Stood on Shoulders Proud
He wasn't Abrasive
He wasn't Loud
He simply Took his Simple Place
On Top of The Body though it was
Often in Disgrace!
Head Brother said:
"Listen here, Young Love
You do not want Deceitful Heart
To get you Offside
He Will as he is Wont
To Lead you with Fanciful Twists and False Ties
Interpreted by his Vanity and Desires for Glory
Woven by Half Truths and White Lies!
A Half Truth is a Whole Lie
A White Lie is a Lie
And if you Follow his Leading, Love
Take it from The Head
You are Going To Cry!"
I Remember Ignoring Head Brother a Time or Two before
And Believe Me when I Tell you
That Cleanup Thereafter was a Serious Chore
So, with Warning in Place
Tongue Out of Cheek
Teeth Bared
I Firmly said:
"Deceitful Heart, Get Out Of My Face!"
"You've Lied!
You've Misled and Miscued!
You put me through Rings and Twisted Loops
And it's only because of Head Brother
Through The Spirit that
I am still a Part of The Daisy Smelling Troop!"
"Thanks for Your Input, but 'No Thanks!'
I'll not be Heeding what you Say!
I'm In Touch with My Jesus
And He is Leading Me
For to Him I Daily Humbly Pray!"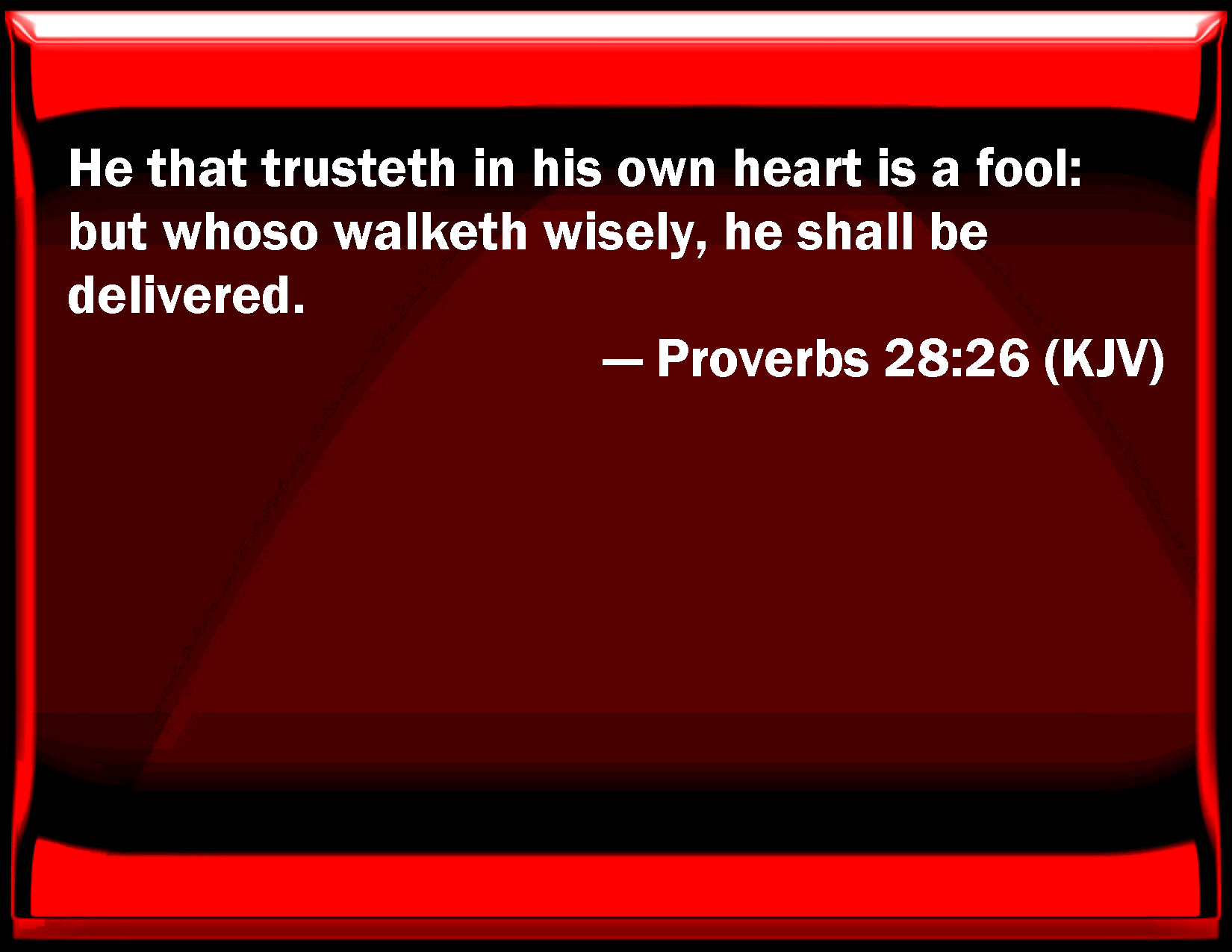 Mankind Sinned
Against
ALMIGHTY GOD
so
Don't Trust
The SINFUL HEART!
TRUST ALMIGHTY GOD

who

MADE

MAN!